Ceramic disc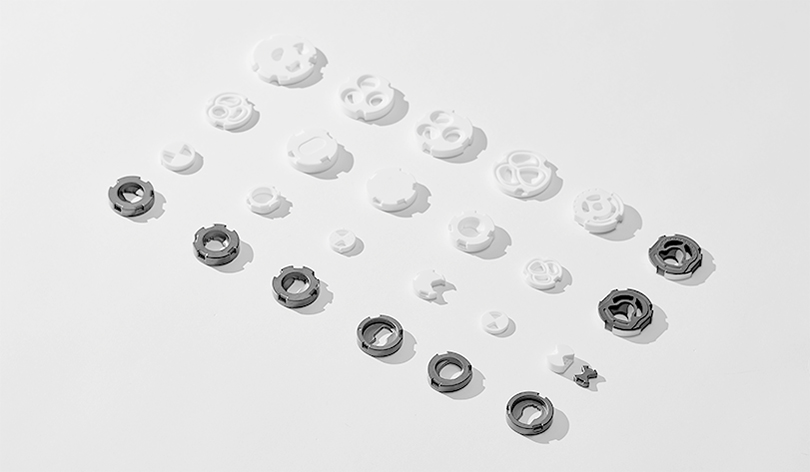 Quality and functions are the key features of Fine Ceramic.
Shinhan Ceramic has opened a new era in the field of Fine Ceramic with its advanced accumulated technologies.
Fine Ceramic Discs and Ceramic Cartridges of Shinhan Ceramic achieve a perfect sealing effect and more than 500,000 cycles of soft operation with the safest and the most precise operation available.
These successes can only be achieved by means of high-density and high-intensity products as well as special processes for contact surfaces.
Ceramic disc for Ceramic cartridge

Shinhan Ceramic is manufacturing the best quality disc products by means of quality control of
all Lots in the processes related to raw materials, molding, forming, lapping, polishing, etc.
Ceramic disc for Ceramic headwork

Ceramic disc is the result of professional technology based on raw materials and is a life-giving key component of Ceramic cartridge.
Therefore, it needs thorough management as a key product.